info@serenity-services.co.uk
Welcome to Serenity Massage Therapy Well Being Clinic
Thanks for your continuing support.                                                                                                   
Please call our number or e-mail for booking queries and clarifications.
We look forward to seeing you at the Clinic.
PPE will be used during appointments if required or requested. 
We offer some great services to help Clients recover and prepare  for events, like Marathons and such like,( we are often at the Run series of Events like Run Reigate and Run Gatwick) and clinical injury and rehab of soft tissue, Scar tissue Therapy to help with post surgery and injuries, and Hot Stones for a relaxing and Deep tissue experience.
Both our treatment rooms are equipped with Infar red heat lamps to aid relaxation, warm the muscles for deeper tensions and give Vitamin B2 boosts too along with increased cell health and pain relief and blood circulation.
Whilst we now can provide towels again we still prefer you to bring your own to comply with washing and cleaning regulations. Please bring your own face coverings where possible, there is hand sanitizer at the entrance and plenty in the clinic.
For Performance For Wellness For Life - SERENITY Massage Therapy, Changing the world one Massage at a time (FYP) !
Please feel free to call us on 01737 763858 for a chat about any concerns or book through our Website in the usual way, the number of options will be limited due to individual therapists Associations and Insurance.-
For up to date Prices click on 'Book an Appointment' - Thank you 
Russ and the Team
Remedial Massage  ~  Sports Massage ~ Reflexology ~ Pregnancy Massage ~ Relaxing Massage ~ Seated / Indian Head Massage ~ Thai Foot ~ Hot Stones ~ Scar Therapy
Have you ever woken up with neck and shoulder pain?  Or low back  pain?  Then look no further - Serenity Massage Therapy can help ease those aches and pains away.
We have a clinic in Redhill and we are on the border of Reigate so not far to travel.  We are just round the corner from Donyngs so its easy to get to and only a 10 minute walk from Redhill town centre.  If you're working in Redhill why not have a massage in your lunch hour or come for a massage after work.  We are open 7 days a week 10:30am til 9.30pm weekdays and 10:30 - 8 at the weekend. However we are flexible so please ask the question.
We offer Loyalty discounts and Block booking deals too.
Over the past 18 years we have built up an excellent reputation for providing therapeutic massage, sports massage, pregnancy massage, reflexology and advanced clinical massage to the general public in Redhill,Reigate,Merstham East Surrey and Sussex.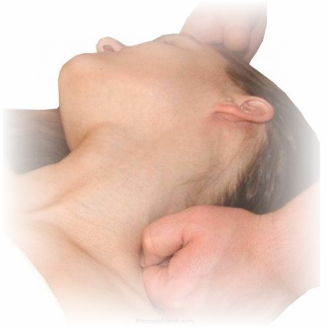 Massage has been proven to bring comforting relief from back, neck, shoulder, leg and arm pain without medication. It can put you into a deep sense of relaxation, reduce stress and anxiety, relieve muscle tension, stiffness and pain, improve circulation of both blood and lymph, detox the body, give you greater joint flexibility and range of movement, help reduce blood pressure, relieve headaches, help improve posture, nourish your skin, help strengthen your immune system and increase awareness of mind-body connection.
Massage can be used to promote good health and a sense of well-being as well as treat injured, painful muscles and stress.
Make a positive lifestyle choice today and book an appointment or buy a gift voucher from Serenity Massage Therapy today.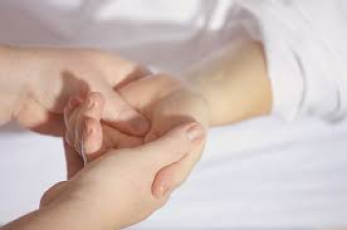 Massage for Scar tissues / therapy - recovering from injury or surgery including c-section. 
Massage for Sports related issues and Clinical injury rehab and recovery.
Sports Massage - Relaxing Massage - Pregnancy Massage - Reflexology - Deep Tissue Massage - Thai foot - Remedial - Indian Head Massage - Hot Stones
Copyright © 2020 Serenity Massage Therapy -All Rights Reserved.   Privacy Policy